Asia Mobile Panel
(Survey respondents dedicated to smartphones in Asia)
Quickly understand consumer trends in Asia, such as lifestyles, interests and buying behavior.
Survey respondents dedicated to smartphones provide quick access to "fresh opinions."
Characteristics of the Asia Mobile Panel
We have roughly 1,100,000 mobile survey respondents in the Asia region
The smartphone ownership rate in Asia is high. People use them not just for calling and for searching for information, but also for a broad range of services from online shopping and mobile payments to booking taxis. Smartphones have become an essential part of life.
INTAGE's "Asia Mobile Panel" has roughly 1,100,000 survey respondents dedicated to mobile just in Asia. (As of January 2019)
In particular, more than 50% of survey respondents in Southeast Asian countries are 15-29 years old, so the strength of this service is its ability to reach those in their teens and 20s who are known as "digital natives." Not only can we collect large samples, we can also conduct surveys that meet the needs of our customers, such as securing scarce samples.
Countries and regions where surveys are available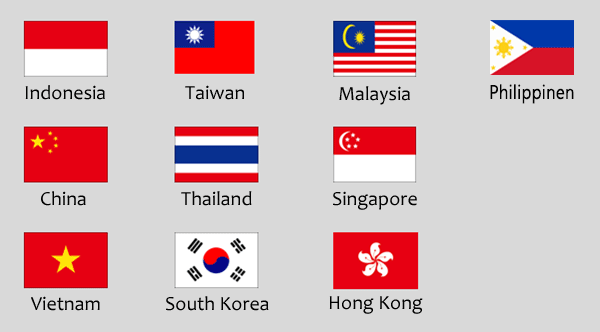 The strength of mobile: gain an understanding of consumers based on their actions
You will be able to understand the moments in consumers' lives by making use of photo and video information from the smartphones they carry around with them. Because the surveys are action-based and do not rely on memory, you will be able to gather data and local insights while imposing just a light burden on those cooperating with the surveys.
Image of using the Asia Mobile Panel
MyReco®*
MyReco allows you to consistently understand specific moments in people's everyday lives through the smartphones that they constantly carry around.
Participants can quickly respond anywhere, through procedures such as launching the camera and automatic saving, while the service can also collect location and barcode information.
The output images help not only with analysis and discovery but are also an effective way of sharing and convincing the relevant personnel.
* Journal-style survey using smartphones
MyReco enables you to capture "moments" in the everyday lives of consumers
Example of a MyReco record
Digital advertisement follow-up survey
By understanding the exposure to digital media and ads, and by combining exposure determination and questionnaires, you will be able to understand the effectiveness of your promotions.
Example of ad effectiveness measurement
Deepen insight into targets with special analysis and follow-up surveys
You can conduct follow-up surveys and interviews with the survey respondents. Please feel free to contact us.
We propose the sort of marketing research that can deal with your company's challenges.
Please feel free to contact us. The relevant team member will get in touch with you.
Services recommended for those viewing this page