SRI(Nationwide Retail Store Panel Survey)
Retail store sales data we collect from approximately 4,000 stores nationwide including supermarkets, convenience stores, home centers/discount stores, drug stores, and specialty stores. As this captures the actual sales situation over the counter, you can use it for brand marketing and/or in-store promotions.
Point 1
Since this is sales data by SKU, you can find the volume for each item, i.e. how many of them were sold, when, at what price, and in which business category/store.
Point 2
You can find out how the product competes with others on the shelf in terms of delivery, line-up, and price as well as net sales volume.
Point 3
If you use i-Store DB which is a separate service, you can find the actual line-up situation and best-selling products for different types of stores by linking the various store attribute data.
Characteristics of SRI (Nationwide Retail Store Panel Survey)
Achieving high data accuracy
No. 1 in Japan(*) in terms of design number of retail store samples
Thanks to the largest number of retail store design samples in Japan,(*)we generate stable data

* As of July 2014

Market size is estimated through establishing a sophisticated parent population for each product field and detailed sample management for 12 blocks nationwide
We cater for needs across a wide range of channels including supermarkets, convenience stores, drug stores, home centers/discount stores, and specialty stores (pet shops, liquor shops, baby product shops)
No. 1 chain-store coverage in Japan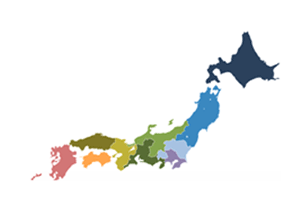 Achieve detailed information
Trade area analysis based on INTAGE's unique store database (i-Store DB)
By building our own store database (i-Store DB), INTAGE makes it possible to carry out a trade area analysis linked with location information and trade area information.
Achieve a high degree of expandability
INTAGE's wide variety of databases
It's possible to carry out performance evaluation and/or market analysis in consideration of what is actually happening in the store
Outline of SRI (Nationwide Retail Store Panel Survey) survey
Since we are continually collecting daily sales information from approximately 4,000 retail stores nationwide, you can find out what was sold, when, where, and at what price.
Subject business category
Supermarkets, convenience stores, drug stores, home centers/discount stores, and specialty stores (pet shops, liquor shops, baby product shops)
Area
Nationwide
Number of stores surveyed
3,994 stores
Data collection method
Online collection of POS data
Subject category
Food, beverage, alcohol, daily miscellaneous goods, cosmetics, pharmaceutical products, cigarette

*

Only those products with a barcode issued in one of the subject categories

Survey items
Date of sales, volume of sales, amount of sales, etc. at each store, by barcode identification
Data to be reported
Extrapolation of sales turnover/sales volume, ratio of sales outlet, market share, sales volume per sales outlet, share for the sales outlet, unit selling price, etc.
Manner of delivery
Delivery tool "iCanvas," Excel spreadsheet, analysis report, etc.
Reporting cycle
Monthly, weekly, daily (optional)
How to use SRI (Nationwide Retail Store Panel Survey)
Monitor the market size and share trend
You can monitor your company's trend and compare to the market trend
Decomposition analysis
By understanding the structure of the sales situation, you can identify the challenges for you company's product and consider measures in accordance with those challenges.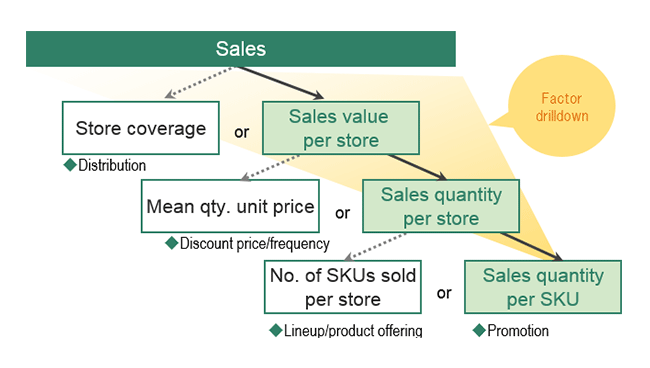 Check the launch status of the new product/renewal product
You can evaluate the launch situation of the new product by making a comparison with those of past products.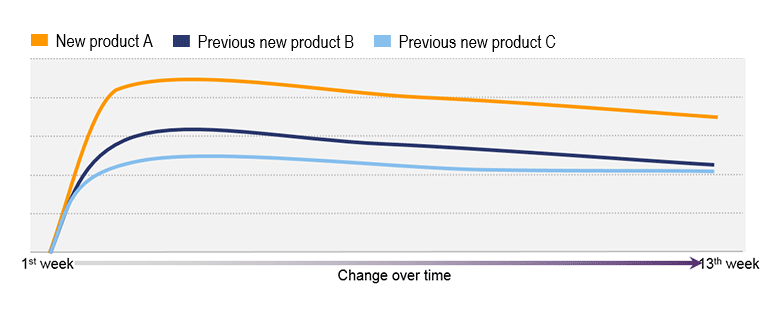 Preparation of a proposal document for the distributor
You can make a line-up proposal according to the location, trade area, and scale of the store, as well as appeal, on the basis of specific data, that your products will contribute to sales.
Delivery tool iCanvas
"Use of marketing data anyone can start straight away"
iCanvas is a delivery tool for comprehensively utilizing the panel data (retail store sales data/consumer purchase data). As there is no need for knowledge of the data, complicated settings, or problematic operation, you can easily analyze the data by freely combining readily available visual templates according to various points of view and/or angles.
SRI Hitotsubashi University Consumer Purchase Index/Price Index
A world standard consumer purchase index proposed by INTAGE, Hitotsubashi University, and the New Supermarket Association of Japan through Industry-Academia cooperation. On the basis of "SRI," large-scale POS data, information is provided related to consumption, sales, new product development, distribution, price, and so on from a macro (Japan as a whole)/semi-macro (business category) point of view which has never existed before.
For further details, click here

We propose the sort of marketing research that can deal with your company's challenges.
Please feel free to contact us. The relevant team member will get in touch with you.
Services recommended for those viewing this page
iCanvas Brand Trend & Understanding the Structure

By clarifying the brand's sales performance, user acquisition performance, and underlying structural factors, we allow you to identify the challenges concerning your company.

iCanvas Category Trend

Through panel data analysis, you can check which market segment is performing well or identify the competitive situation among manufacturers/brands.

iCanvas New Product Monitoring

We evaluate the performance of a new product by comparing the sales performance and/or records of the new product's trial acquisition with panel data from past new products.

iCanvas Weekly Monitoring

By clarifying the recent performance of the brand on the basis of panel data analysis, we assist you in identifying the challenges related to sales & structure as well as those related to the channel and the area at an early stage.

INTAGE Price Analysis Solution

By identifying the actual status of over-the-counter sales prices, price elasticity, and the effectiveness of discount sales on the basis of retail store sales data, we help you to evaluate your pricing policies.